The Gold architecture for MAA is used to emphasis the application continuity. All the possible outages (planned or no) are protected by Oracle features. Here we are one step further and start to design using multi-site architecture. Data Guard, RAC, Oracle Clusterware, everything is there. But even with these, ZDLRA is still needed to allow complete protection.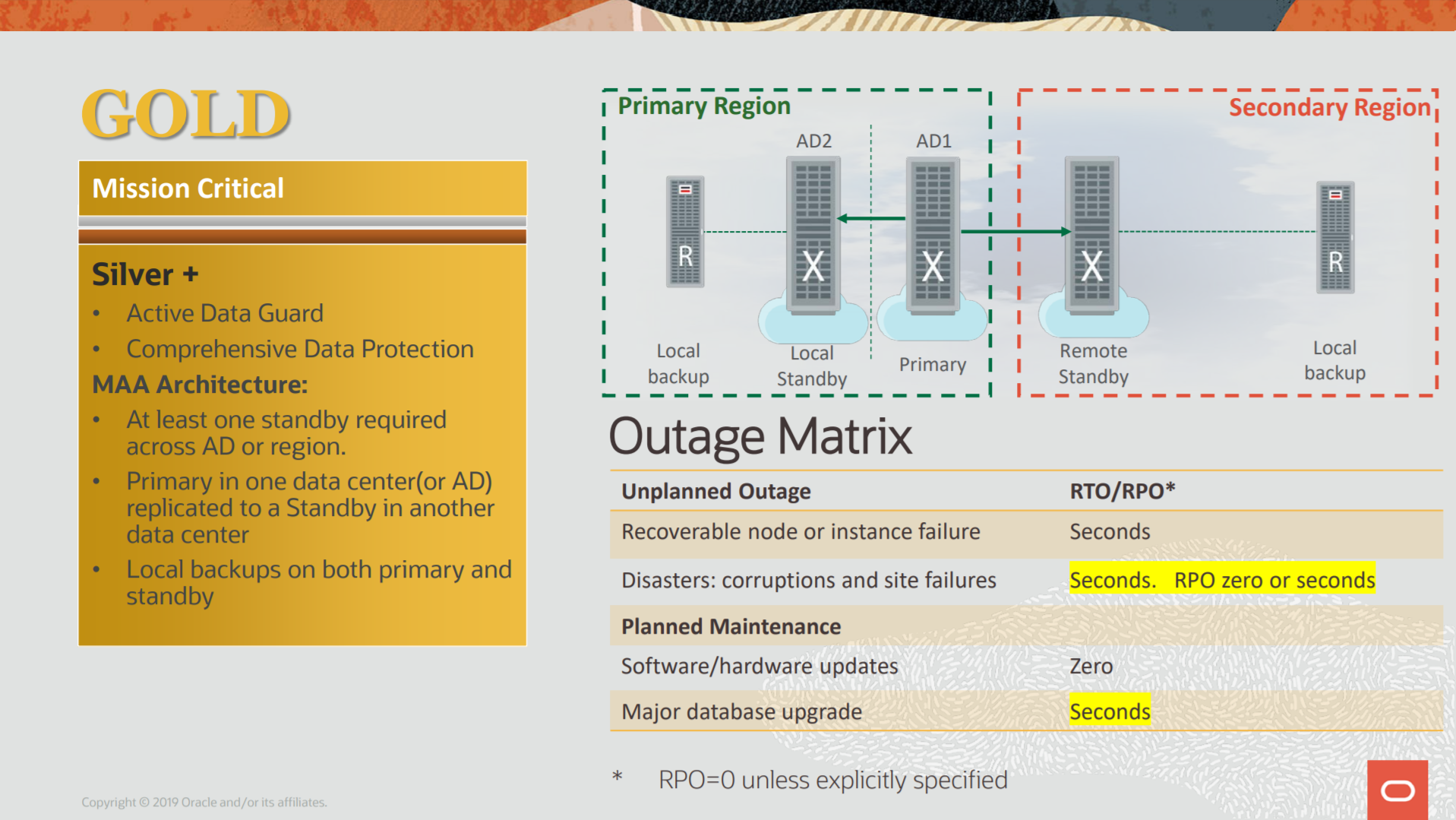 The image above taken from https://www.oracle.com/a/tech/docs/maa-overview-onpremise-2019.pdf.
With the MAA references, we have the blueprints and highlights how to protect them since the standalone/single instance until the multiple site database. But for Gold we are beyond RPO and RTO, they are important but application continuity and data continuity join to complete the whole picture.