The process of patch ODA is not complicated but requires attention over some steps. The 19.6 version was the first that was possible to patch from 18.8 version, and the version that allows upgrades to newer. If you want to go directly to 19.5 you need to reimage of the appliance. In this post, I will cover the process that I made recently to patch from 18.3 to 19.8 version.
The fourth part covers the upgrade from 19.7 to 19.8. I separate so you can use this as a direct guide from 19.6 to 19.7 if you need to do just this update. Parts of this post are similar to the upgrade from 19.6 to 19.7 that I described in the previous post.
Patch Matrix
The matrix of what can be done can be found at this post from ODA blog, and you can check below: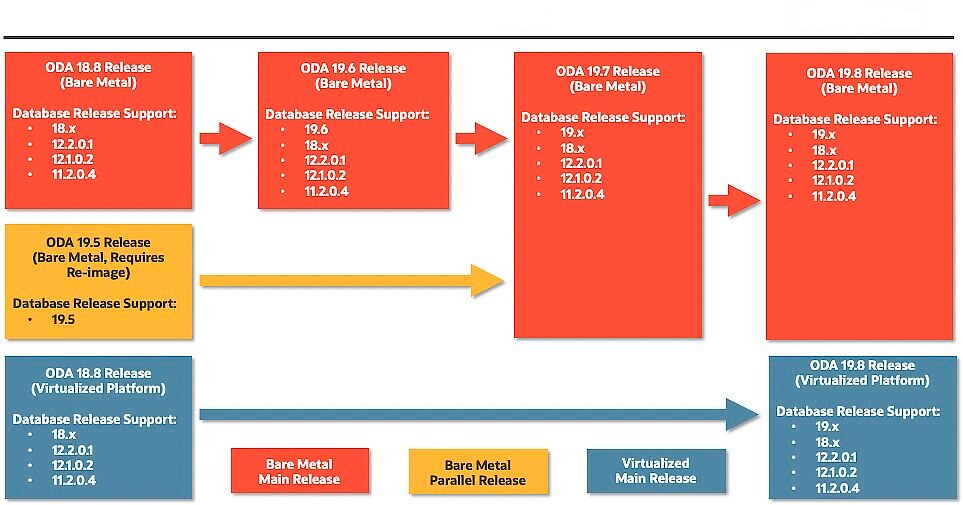 Another important detail is to check the MOS note ODA: Quick Reference Matrix for Linux Release and Kernel by ODA Hardware Type and Version (Doc ID 2680219.1) and verify if your hardware is still compatible.
Remember that in this process, the ODA will reboot several times, so, you need to inform your teams that databases will be unavailable during the process.